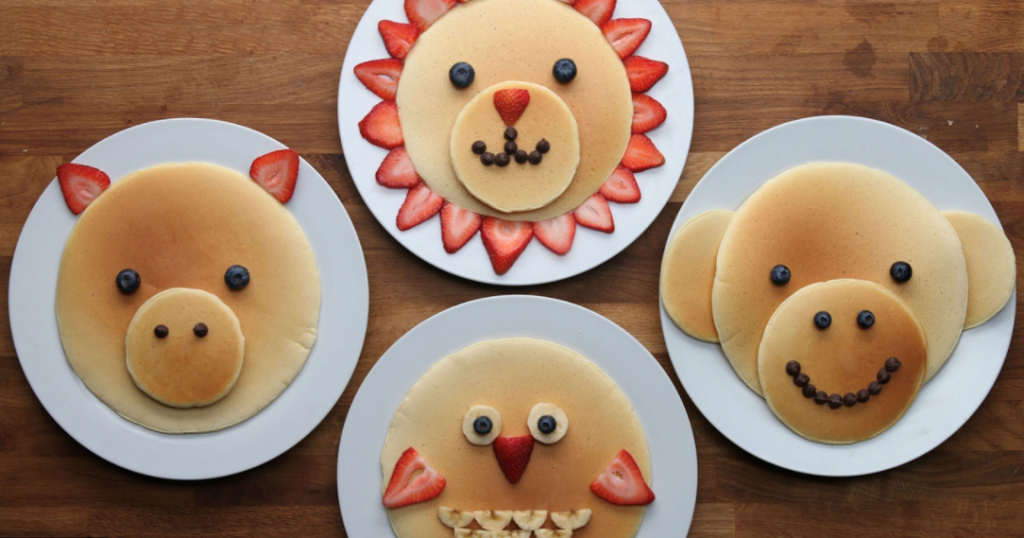 In Heidi Stevens' article in the Chicago Tribune (April 16, 2020), Keeping it real about your kids' virtual learning, Heidi talked with Phyllis Fagel, a mom of three e-learning kids, who is also a school counselor and author.  Heidi asks Phyllis if she had some suggestions for teachers and parents during this "new normal" in learning.  She did!  She reassured us that "teachers know your kids won't retain much" and "remember [parents] are not home schooling"! But the one recommendation that I liked the most and focused on is this: Know that [kids] are learning when they're offline too! 
Phyllis emphasized that we need to know that talking and doing things with our children is LEARNING…really powerful and important learning!  Remember that baking is math. Card games are critical thinking. Reading books require interaction, listening and hopefully discussions. Something else that children are learning during offline time is "…how to manage stress, learning how to create new routines, learning flexibility, learning how to socialize in different ways," said Fagel.  She went on to share that, "There's research showing kids and young adults who have to endure forced periods of uncertainty tend to have more gratitude, flexibility, and satisfaction later in life!"
And then Phyllis Fagel went on to say something really important (I think) for us all to remember, "The key is that the kids who manage that adversity better than others are the ones who have consistent unwavering support at home. SO…if families have a choice between making pancakes with [their] kid and bagging an assignment, or having a screaming fight with [their children] because they won't sit down and pay attention to what's happening on the screen, [Phyllis] would say CHOOSE THE PANCAKES EVERYTIME!"
So…in celebration of family-focused, NON-technology early learning, here are an assortment of ways that Early Learning Educators can give our families permission to turn off the screens and turn on the family learning fun!
BUILDING WITH STUFF…Loose Parts: Inspiring Play in Young Children: The theory of Loose Parts supports an awareness of free and accessible materials that families may already have in their home.
READING FOR COMFORT and SUPPORT…Something Strange Happened in My City: A COVID19 Social Story for Young Children:  An Animated Version with Story Activities (translated into 12 languages too!!!); Here is animated story and a reference list.
COOKING TOGETHER…While the Week of the Young Child was April 13-17th, let's reconnect to that week's Tasty Tuesday: Healthy Tips and Recipes to Do with Little Ones in celebration of the Week of the Young Child (and "safe sheltering" during COVID19).
OUTDOOR ART… Encourage families to get outside and try out some process art (vs product art).  Please consider sharing this video with children and their families about how to do some process art as a special way to celebrate the days of May or even create a Mother's Day gift.  This video (developed at Valeska Hinton Early Learning Center, Peoria Public Schools) also weaves in the value of using intentional language to help children talk and think about what they have created.  Take a look…here!
FAMILY FRIDAY FUN… Ilaeyc put together a Family Friday Activity Choice Board that is just wonderful.  It provides different family learning choices in food, gardening, focus on living things, photography, crafts and SO MUCH MORE!  On this ONE board (with linked activities) are 50 activities that could take a family into the summer with wonderful ways to BE together!
"LEARNING AT HOME and ON THE GO" ACTIVITY CARDS…The Early Childhood Professional Learning Center and a team of early learning educators developed Family Learning QUICK CARDS that are short, 5-15 minute activities to be printed off with NO extra materials to buy or collect.  There are activity cards for Social Emotional Learning, Science, Physical Development and Health, Mathematics, and Language Arts!  These would be great to use ANY TIME for fun, family-focused learning extensions.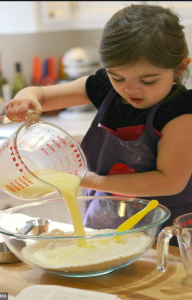 LAST THOUGHT…A parent on twitter wrote, "My son's kindergarten teacher is doing an optional bedtime story. She's saying hi to each child as they log in and how she misses them." The parent went on to say, "This MORE THAN anything is what makes my child's teacher great.  She knows that it is ALL ABOUT helping children and their families feel safe and connecting with them."
In all the stress of this pandemic don't forget what's most important for us as early learning educators…making meaningful connections and memories of joy with our children and families during COVID19!
So remember, when given a choice between encouraging families to make pancakes (or ANY of these non-technology activities) versus get an online activity done, PANCAKES SHOULD ALWAYS WIN!
1
2
Newer Posts »