Vision & Goals
The early childhood video library was developed to promote greater understanding of early childhood classroom practices that teachers and leaders in the early childhood years can use to build their knowledge and skills that will foster improvements in classroom settings. This video library will also develop the capacity of teachers and leaders to work collaboratively using professional conversations to guide the teacher evaluation planning and reflection processes.
Learning Modules »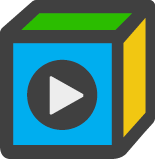 VIEW ALL
videos and begin your training today!
News and Events
Let's start with First Things First…Setting up the Learning Environment to say "Hi"!  Look around your classroom. What parts of your room represent the culture and interests of your families/students? ...
View More
BREAKING NEWS!!! Pk3TeachLeadGrow.org just added 30+ new videos with aligned resources and strategies! These new videos/resources provide MANY different early learning ideas to consider AND they all focus on high levels...
View More
@CSEP_ISU
"For State Leaders Who Want Personalized Learning in Schools, New Report Shares 5 Ways to Support Teachers Through… https://t.co/gd7fbg3yNy
"With badges, colleges take a hard look at teaching soft skills Employer demand for new hires with skills like crit… https://t.co/tSGwJ4Wogq
Join the webinar discussion Building Relationships to Advance Systems Change on August 28 with FSG and New Profit a… https://t.co/5jkD3Wq62d