Vision & Goals
The early childhood video library was developed to promote greater understanding of early childhood classroom practices that teachers and leaders in the early childhood years can use to build their knowledge and skills that will foster improvements in classroom settings. This video library will also develop the capacity of teachers and leaders to work collaboratively using professional conversations to guide the teacher evaluation planning and reflection processes.
Learning Modules »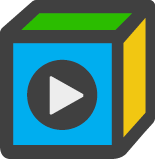 VIEW ALL
videos and begin your training today!
News and Events
Sorry that our February Pk3TeachLeadGrow.org Blog is a week late but the cold/flu season hit hard at my house and I was one of the victims.  While there is NOT...
View More
[caption id="attachment_1043" align="alignnone" width="1024"] Photo by Jamie Street on Unsplash[/caption] Action Plan adapted from Cult of Pedagogy's The Gut-Level Teacher Reflection Tool Use the planning tool below to begin 2020 by...
View More