Vision & Goals
The early childhood video library was developed to promote greater understanding of early childhood classroom practices that teachers and leaders in the early childhood years can use to build their knowledge and skills that will foster improvements in classroom settings. This video library will also develop the capacity of teachers and leaders to work collaboratively using professional conversations to guide the teacher evaluation planning and reflection processes.
Learning Modules »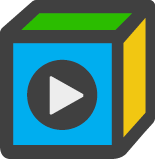 VIEW ALL
videos and begin your training today!
News and Events
Celebrating This Year!  Concentrating On Next Year's Opportunities! Adapted from Cult of Pedagogy's The Gut-Level Teacher Reflection Tool https://www.cultofpedagogy.com/gut-level-reflection-questions/ No matter how much experience and expertise we develop in our...
View More
I am writing this blog around 7:00pm having just finished dinner BUT still a little bit hungry for something sweet. One of my favorite go-to sweet fixes is the little...
View More