Vision & Goals
The early childhood video library was developed to promote greater understanding of early childhood classroom practices that teachers and leaders in the early childhood years can use to build their knowledge and skills that will foster improvements in classroom settings. This video library will also develop the capacity of teachers and leaders to work collaboratively using professional conversations to guide the teacher evaluation planning and reflection processes.
Learning Modules »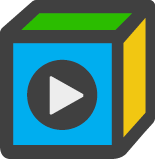 VIEW ALL
videos and begin your training today!
News and Events
Teaching Clarity: What is it AND why do we want it in early learning? Eminent educator and researcher, John Hattie (author of Visible Learning) spent more than 15 years...
View More
Let's start with First Things First…Setting up the Learning Environment to say "Hi"!  Look around your classroom. What parts of your room represent the culture and interests of your families/students? ...
View More
@CSEP_ISU
Teachers in states participating in the High Quality Instructional Materials and Professional Development Network w… https://t.co/78OU0PZ3J1
Lessons From Strong Start to Finish: Enabling Conditions for Progress: Systems of higher education are unique in st… https://t.co/LQAgJ5l15F
The Stable Homes Stable Schools initiative launched in May to help Minneapolis Public Schools students and their fa… https://t.co/WkyFe1ZBZQ