Vision & Goals
The early childhood video library was developed to promote greater understanding of early childhood classroom practices that teachers and leaders in the early childhood years can use to build their knowledge and skills that will foster improvements in classroom settings. This video library will also develop the capacity of teachers and leaders to work collaboratively using professional conversations to guide the teacher evaluation planning and reflection processes.
Learning Modules »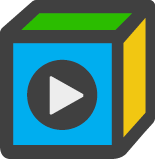 VIEW ALL
videos and begin your training today!
News and Events
[caption id="attachment_1082" align="aligncenter" width="1024"] Photo by Renee Fisher on Unsplash[/caption] Effective teaching for early learning Els…In a survey about what is most challenging in education, teachers expressed more apprehension about...
View More
Sorry that our February Pk3TeachLeadGrow.org Blog is a week late but the cold/flu season hit hard at my house and I was one of the victims.  While there is NOT...
View More
@CSEP_ISU
https://t.co/yiK58zLjNK
Workforce development, career and technical education, and #college affordability are among governors' top… https://t.co/Or2w1Nw96H
As the education community come together to tackle the global pandemic, education tech companies have stepped up to… https://t.co/tuVRWeWYne