Vision & Goals
The early childhood video library was developed to promote greater understanding of early childhood classroom practices that teachers and leaders in the early childhood years can use to build their knowledge and skills that will foster improvements in classroom settings. This video library will also develop the capacity of teachers and leaders to work collaboratively using professional conversations to guide the teacher evaluation planning and reflection processes.
Learning Modules »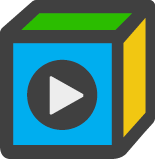 VIEW ALL
videos and begin your training today!
News and Events
As busy educators ourselves we know how precious time is SO we have put together a  "Resources" section in Pk3TeachLeadGrow.org to give you MORE TIME to use these great early...
View More
Lisa Hood, of Illinois State University's Center for the Study of Education Policy, and Pam Rosa, of Rosa Educational Consulting and the Danielson Group, will present at the National Association...