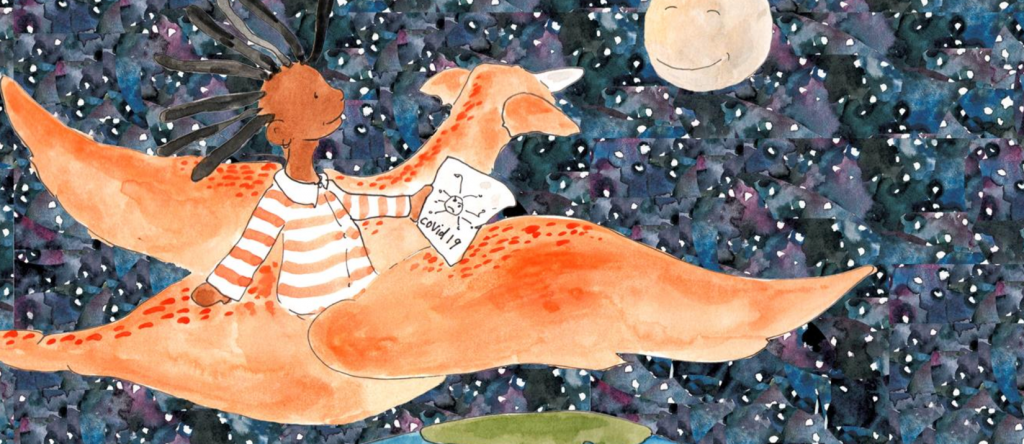 How different our world feels as we experience this COVID19 pandemic with our youngest of learners. One thing that I am learning as I figure out my "new normal for now" is that "less is BEST"!  So this month's blog is going to be short AND hopefully super supportive for what we need right now.  Take a look…
HOW TO TALK ABOUT COVID-19: One of the most important things a teacher, leader, or an adult family member of a young child can do is to find the right words to talk about COVID-19.  One of the BEST resources I have found is from Zero to Thrive with their special front/back guide sheet focused on Helping Young Kids Through the Coronavirus (COVID-19) Crisis.  This might be one to keep out as a quick reference or an important resource to email to our families.
CONSIDERING REMOTE LEARNING RESOURCES for YOUNG LEARNERS: It is NOT for lack of virtual resources that we sometimes get overwhelmed when figuring out what to virtually do with our early learners.  It is often because there are JUST TOO MANY resources out there to consider.  I really appreciate the "homemade" lists where early learning educators pull together their favorites and make a well-organized resource list that we can use to find our "just right".  Here are two of my favorites from early learning educators:
The Play Field curated by Kerrie Fanning is a simple list of resources (listed alphabetically) that include ideas from Conscious Discipline, NAEYC, Sesame Street and Scholastic (plus a few others)
Illinois Resource Center's Remote Learning Support has put together a one-stop resource that is updated on a regular basis that includes lists, tools, and resources…wowzer…there is a lot to explore!
MAYBE IT IS JUST TIME TO SETTLE IN WITH CHILDREN TO READ:  Sometimes we forget to just read, listen, and discuss books again and again and again.  Luckily there are so many amazing sites for doing just that!  Here are a couple of my favorites: